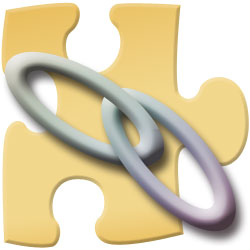 Link building must be part of your search engine optimization (SEO) plan. Where content is king on the internet, links are queen. Links back to your site are how the search engines tell whether your content is valuable or not.
Quality Counts
While there are many products available on the internet that claim to get you a substantial number of links back to your site, the quality, or lack thereof, may actually be detrimental to your rankings. If your business is a pet store and your links are on a site about vacations in the Bahamas, the search engines consider this a "junk" link and you may actually be penalized in the rankings game.
Some of the software out there that targets other sites for linking is actually quite sophisticated and will only give you results based on specific keywords.
You want to focus on links on sites that have complementary subjects. If you specialize in accessible real estate for handicapped people, a link on a site with other resources for handicapped people is a quality link. If that site has a good page rank on the search engines, then your link is even more valuable.
Anchor Text
The anchor text is the actual words on the page that you click on. The anchor text of a link is extremely important, because it's that text that tells the search engine what your site is about.
For example:
For great information about home staging in Norfolk, click here
Check out this valuable information about home staging in Norfolk.
In these two examples the first one appears to be a link about "click here", not good at all! The second example is a link about specific keywords. The links should be variations of the keywords you are trying to rank for.
Ideally, the links should also be to various pages on your website and not necessarily the home page. A link to the home page is a link to your site, but a link to a sub-page is a link to your CONTENT.
Conclusion
Focus on getting backlinks to your site with consideration to the source of the link, the content of the link, and the destination of the link.