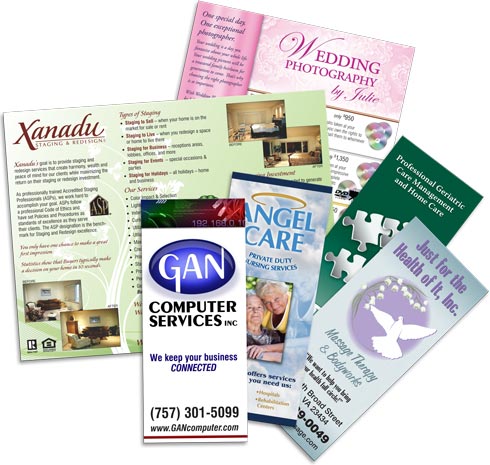 CDG can help you create a brochure or flier to market your business, from concept to completion. With over 20 years design experience, we know what works, and what doesn't.
If you need help creating content, we can help with that too; we work with professional writers who are experienced in writing copy that sells.
Whether you need just a few dozen, or thousands, of printed pieces, our printing trade partners will do a great job. We've been working with the same printers for years.
Or, if you're going green, we can create your brochure as an optimized digital PDF file that you'll be able to email or upload to a website.
---