If you got an email from Google My Business about your "New service areas"  DO NOT IGNORE IT!
Let me say that again… Do Not Ignore the email from Google My Business.
It looks like this: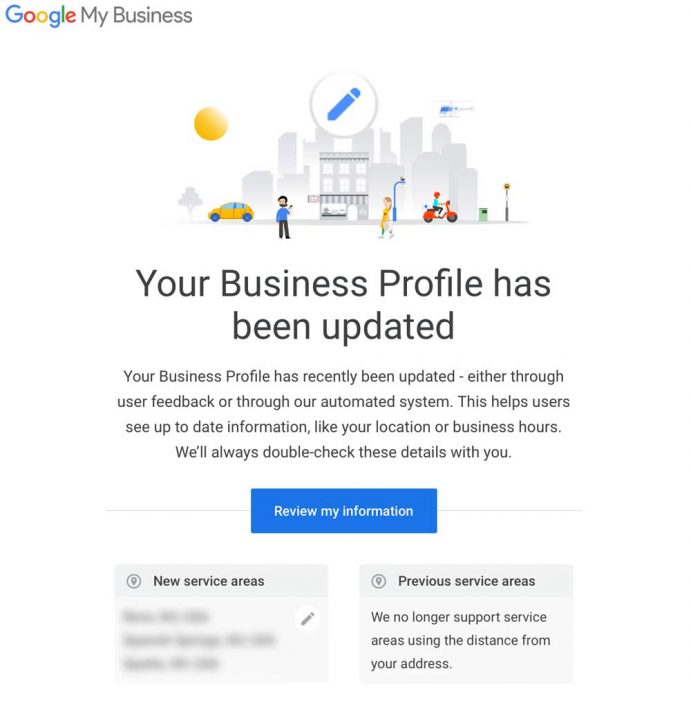 This is related to a huge change at GMB for local businesses. If you used a "miles from" radius on your listing, it needs to be addressed. Using a radius was a common method for local businesses to designate a service area, especially when the business solely sees clients at their location. Google is guessing what cities you serve (and I'm not sure what their methodology is). I've looked at the listings for my own business and a few others today and all of them needed updates. My own listing didn't include Norfolk and Virginia Beach (where most of my clients are located!), but included some random cities in North Carolina.
So, TODAY, make time to look for that email from Google My Business and click the blue "Review my information" button. Add the missing cities and/or counties, and delete the ones that are mistakes.
If you don't do it, you will not show up in the local results for the cities that aren't on it.
DO NOT IGORE IT